A Comfortable and Effective Alternative To Traditional Braces
If you want straight, beautiful teeth, but you can't bear the thought of smiling in metal braces, Clear Aligners may be the perfect solution. These transparent, discreet aligners fit comfortably over your teeth, avoiding the normal cuts and bruises you can incur with traditional braces. Additionally, Clear Aligners can be easily removed and replaced, allowing you to enjoy your favorite foods without the restrictions of standard braces. Think you might be a good candidate for Clear Aligners? Contact Lancaster Dental in Orlando to schedule an appointment. Hablamos Español, también!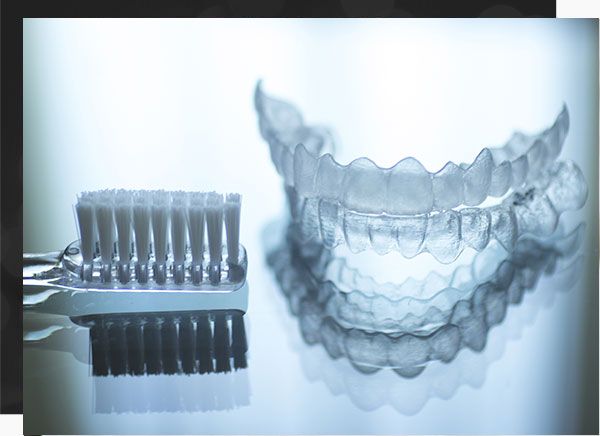 Benefits of Clear Aligners
Discreet - Clear Aligners are just that — clear! No one will know you are wearing them

Comfortable - Made from flexible plastic that is gentle on your gums

Removable - They can be removed and easily put back on at any time

More Freedom - Unlike traditional braces, you can still eat your favorite foods

Promote Dental Hygiene - Since they are removable, it's easier to floss and brush your teeth

Less Pain - Clear aligners gradually shift your teeth into your desired position over time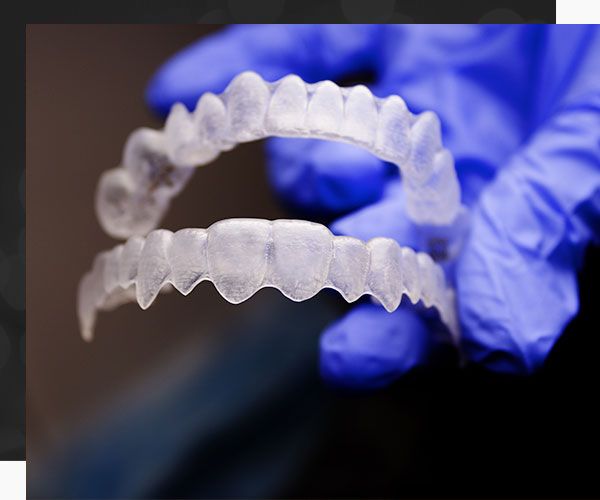 What to Expect
Each set of aligners is worn for about two weeks. As aligners are replaced, teeth begin to shift into their desired position, moving gradually over time. For best results, it is recommended that aligners be worn for about 20 hours per day, and only removed while eating, brushing and flossing. Get in touch with Lancaster Dental to learn more!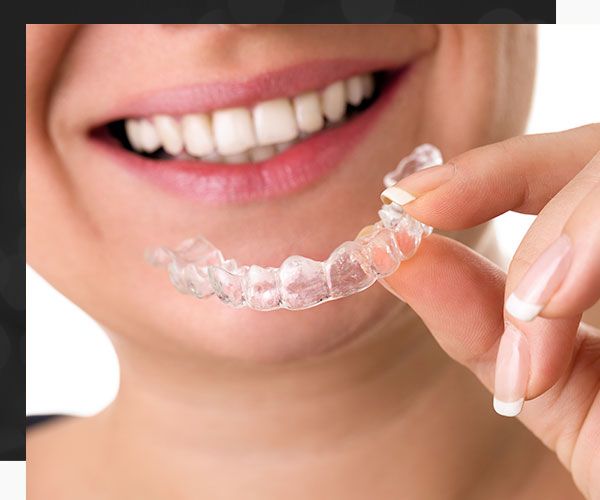 Reasons You'll Love Clear Aligners
Clear Aligners are not only invisible, but unlike braces, they are also removable. With traditional metal braces, patients often need to adjust their eating habits to exclude hard, crunchy or chewy foods. However, because Clear Aligners can be removed at meal times, you can still enjoy your favorite foods like corn on the cob, popcorn and taffy. Just remember to brush and floss after you eat!
Interested in learning more about this wonderful alternative to braces? Contact us today to speak with an expert!
Clear Aligners are a great option for patients who want a straight smile but don't want to deal with traditional metal braces. Clear Aligners uses a series of clear, removable aligners to gradually straighten teeth over time. Using these clear, comfortable aligners, patients are able to straighten their teeth without the look, feel or inconvenience of traditional metal braces. No one will even be able to tell you're wearing them, making this orthodontic treatment that much easier.
Lancaster Dental can make it simple to get a straight smile! If you are interested in learning more about Clear Aligners, we welcome you to contact our office. During your initial consultation, Dr. Chavez will discuss how Clear Aligners works and assess whether you would be a prime candidate. Contact us today to schedule an appointment!